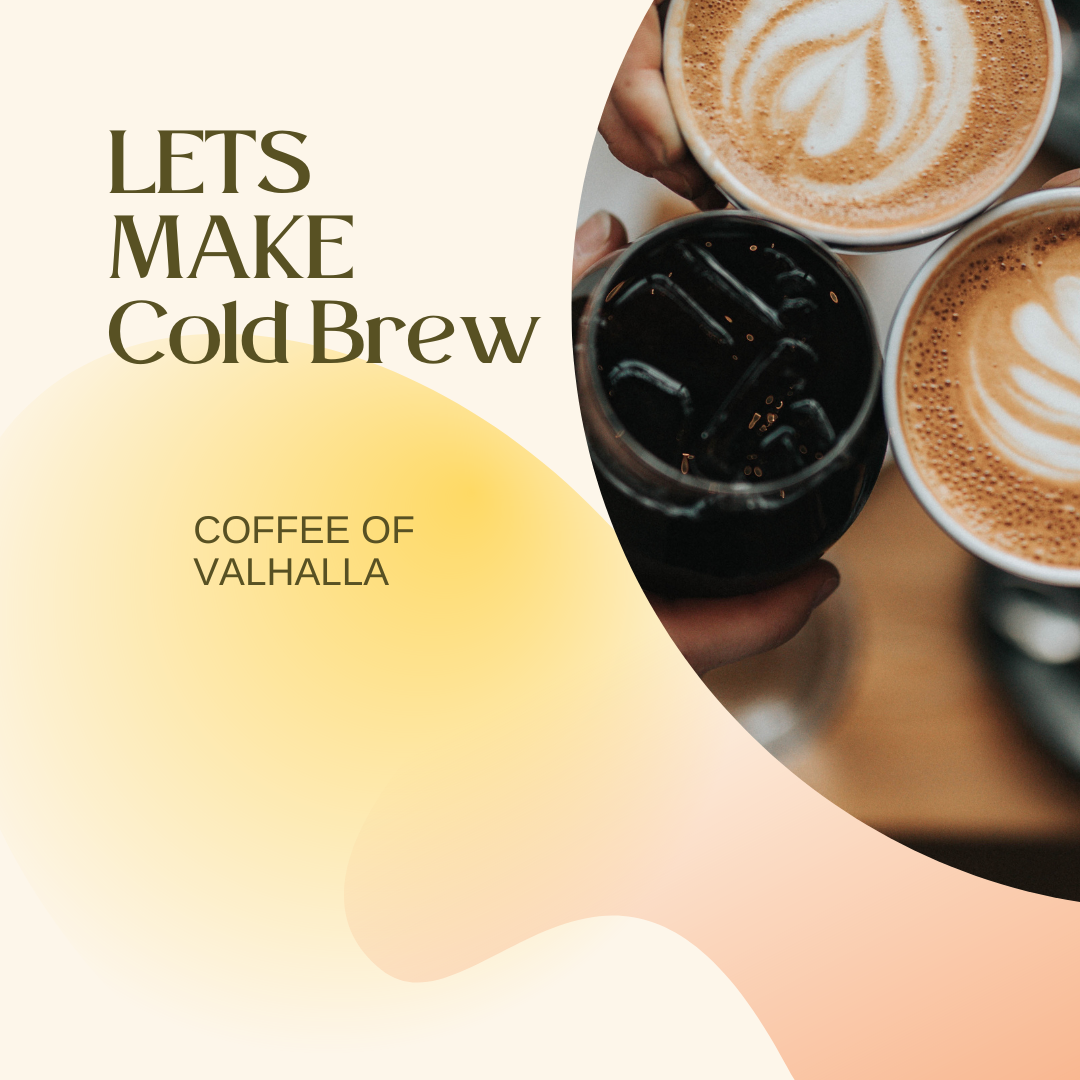 BEST WAY TO USE OUR COLD BREW BEANS
Cold brew coffee is a popular and refreshing way to enjoy coffee, especially on hot summer days. Here are the general steps to make the perfect cold-brew coffee:
Ingredients:
1 cup of coarsely ground coffee
4 cups of cold, filtered water
Equipment:
A large glass jar or pitcher
A coffee filter or cheesecloth
A fine mesh strainer
Instructions:
Start by coarsely grinding your coffee beans. For cold brew, you want a coarser grind than you would use for other brewing methods, such as drip or French press. A coarse grind will prevent the coffee from becoming too bitter during the extended brewing process.

Add the coarsely ground coffee to a large glass jar or pitcher.

Pour the cold, filtered water over the coffee grounds, making sure that all of the grounds are fully saturated.

Stir the coffee and water mixture gently to ensure that the coffee grounds are fully immersed in the water.

Cover the jar or pitcher with a lid or plastic wrap and place it in the refrigerator.

Let the coffee steep in the refrigerator for at least 12 hours, but up to 24 hours for a stronger brew.

Once the coffee has steeped, remove the jar or pitcher from the refrigerator and strain the coffee through a coffee filter or cheesecloth to remove the grounds.

Pour the cold brew coffee into a glass filled with ice and enjoy!
Tips:
Use high-quality, freshly roasted coffee beans for the best flavor.
Adjust the coffee-to-water ratio to suit your taste preferences. A ratio of 1:4 or 1:5 (coffee to water) is a good starting point, but feel free to experiment and adjust as needed.
Cold brew coffee can be stored in the refrigerator for up to a week.